Here at Blue Sky Finance, we're real people, not a bank or finance company. Instead, we're brokers who organise finance through a number of leading lenders, tailoring the best deal to suit your needs and circumstances.
Whether you've found the car of your dreams or your current car's a nightmare, we can help.
As vehicle finance experts, we've made applying for a car loan quick and easy. Get finance approved in as little as two hours to make the dream happen now. Or, if you're still searching, we can equip you with the right pre-approved loan to enjoy all the more bargaining power.
With over 12 years' proven experience, we know car finance inside out and we've earned a reputation built on trust. While we may not be the biggest players in the game, we do try to be the best by keeping things real and providing personalised, down to earth service. We work with a number of leading lenders so we can tailor just the right deal to fill your needs and suit your circumstances.
We also help our clients live the dream in other ways by finding finance for their business, wedding, holiday, home renovations, debt consolidation and more.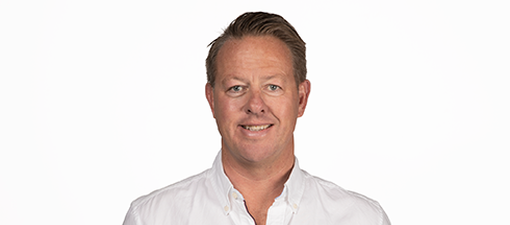 Tim McNeill
I have a long history in the automotive industry having spent 17 years in New Zealand and time in the UK selling and managing dealerships.
I started Blue Sky Finance in 2007 after seeing an opportunity for a niche finance broker that really took time to understand the personal requirements of each borrower. I'm really proud to have seen us grow, having helped well over 12,000 clients.
Im married with 3 daughters who keep me extremely busy with their schooling and sport. When I can find some downtime I enjoy getting out for a bike or run, playing tennis and generally just enjoying my girls.
Now you know a bit about me, get in touch and I'll learn a bit about you in order to tailor the best personal interest rate.
P: 0800 258 375 or 03 365 7502
M: 0274 911 002
F: 03 365 7504

Email Tim
Shannon Robertson
Once upon a time I was a high school maths teacher; that's why I have a keen eye for numbers. Originally, I sold cars, that's how I know how to finance them; something I've been helping people do for over 12 years. I have a vast range of experience helping with all types of financing, small or big loans so give me a call. I enjoy helping people get approved finance to get into their dream car.
P: 0800 258 375 or 03 365 7505
M: 021 288 1114
F: (03) 365 7504

Email Shannon
Our process makes it easy!
01
You've found a car or you're looking for a car.
02
We get to know a bit about you, either by you filling out the online application, or talking one on one.
03
We find you the best loan possible to fill your needs and suit your circumstances.
04
You're ready to buy a car. So easy. What a dream!